The music of Mike the Birdman is composed and performed by Fayetteville-based duo Still on the Hill. Still on the Hill is a national and international touring group from Arkansas that has been described as "Ambassadors of the Ozarks" for the work they do to preserve a rich culture that is quickly disappearing.
Kelly & Donna of Still on the Hill are award winning 'story telling-song writers.' Different than most singer-songwriters, this dynamic duo embellishes their songs with a host of unique instruments from the hills they call home.
Many of these were hand-made by old-timers and have amazing stories that go with them.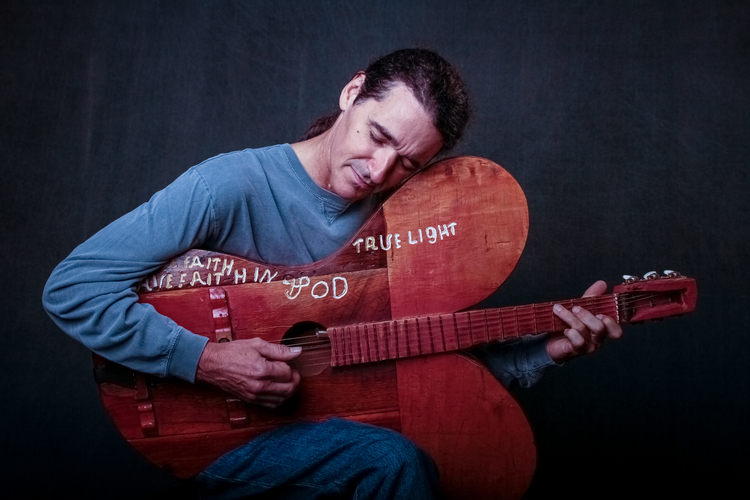 KELLY MULHOLLAN is a fifth generation native Arkansan who is a classically trained guitarist. At six years old he cut his teeth, playing ukulele and listening to Bob Dylan, Woody Guthrie and Pete Seeger. As a teen he embraced the progressive rock bands like Genesis and Yes and perfected that complex style of music. Now when he plays the guitar, banjo, mandolin, harmonica, ukulele or upright bass…you can hear all those influences- along with his strong Ozark roots- coming through to create a sound that is unique to Still on the Hill. Kelly's masterful songwriting dips into the deep well of history, and his love for the Ozarks is alive in every word and note that he plays.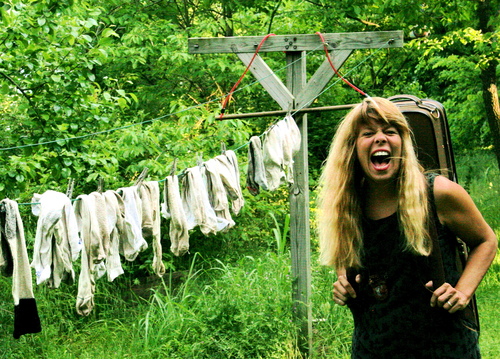 DONNA MULHOLLAN learned the fiddle in the kitchen with her dad, who played the guitar and sang old Hank Williams and Bob Wills songs. For 35 years she toured the country playing with various country-western bands and even did a stint with a large Las Vegas show. At 18 she had met an old fiddle maker named Denton Boze who lived in a tarpaper shack in the Arkansas backwoods. His story haunted her for years and in her late 30's she wrote her first song about him, opening a floodgate of songs, many about people and places in the Ozarks. Her instrumental palette includes; several one of a kind Ozark-made fiddles, mandolin, musical saw, scrub-board, ukelin, guitar, mule-jawbone and Ozark pickin' bow.
Still on the Hill has proved itself a favorite at many prestigious festivals and venues here and abroad, including the Kerrville Folk Festival, Philadelphia Folk Festival, The Walnut Valley Bluegrass Festival in Winfield, Kansas and countless others. Their own region, the Ozarks, has voted them the "Best Folk Band" for several years running, and the mayor of their town, Fayetteville, Arkansas, proclaimed Dec. 20th Still on the Hill Day for all the work the duo does in community service. They have produced eight widely acclaimed CD's and nine years ago they signed with Swiss record label Brambus Records for the European release of their CD "Chaos & Calm". In 2010 they produced their 'Ozark Project' which created waves across the region that are still resonating today and also garnered them the coveted Governors Folk Life Award for their effort to preserve Arkansas Traditions.
In 2015 they completed ONCE A RIVER, a year-long journey to write and record songs about the history of the Beaver Lake Watershed and the White River to promote good stewardship of this precious resource. The project included over 35 FREE concerts in the watershed and the duo gave away 1,000 Once A River CD's. Now they are working on a follow up project using the same template but this time it's about the Buffalo River, our nation's FIRST historic river and the only major river in the south allowed to flow free and un-dammed. This CD is called STILL A RIVER and was released in spring of 2016.